What's Going On!!!

6/12/08
Aloha!
Here is a sneak peak from my upcoming film "WASTELAND" KEO vs SCUTTER!!!

..
6/3/08 Aloha!!!
Our producer put a new trailer up last night, I hope you enjoy it.....This trailer was shot with limited finances as a Fund Raising Campaign to raise money to make Repeat Offenders by giving Investors and Distributors an idea of what it's like. With the budget locked, we will re-shoot these scenes and the entire movie.


Please give us your support and let everyone know to stop by and leave a comment...Much Mahalo's!
http://uk. youtube. com/watch?v=Kced8LDlaIE


5/28/08
Here's a SPECIAL SNEAK PEEK from my new movie WASTELAND-Here are The LEE SISTERS!
Go Girls!!!
..
5/24/08
O.K. This is getting strange... Yesterday, I just found out a film(Tribes of October)I have been trying to get made is in Pre Production and looks to shoot by the end of this year..Yeah!!! Today, I look at the imdb I find Im cast in another friend's movie called "DEATH WARRIOR" in the role "Blade"...This is what's weird about the situation, I never read for it and I was never contacted!! Don't get me wrong, I love to work on it, but I have yet to see a script..So I guess I have to make some phone calls on Monday to see what's going on...Booking work without any audition is pretty cool and I'm honored that my peers have the confidence in me as an actor!...I can only hope it's just a progression upward in my acting career..




Death Warrior (2008)
http://www.imdb.com/title/tt1144797/
Plot outline
Five of the best mixed martial arts champions from around the world are forced to play a deadly game, a game to the death.
5/23/08
Looks like one of the many films I tried to get of the ground is going into production! "Tribes of October" is a film written by my friends Paul Sloan and Nick Vallelonga and will be directed by Nick. I will play the of role of "Thai Joey". Looks to shoot later this year..Will post more info asap.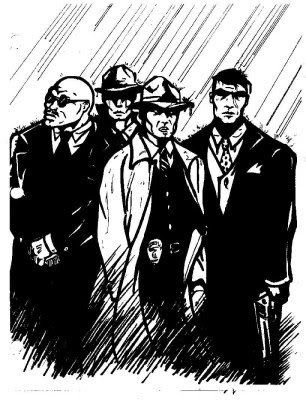 Plot summary for
Tribes of October (2009)
http://www.imdb.com/title/tt1192469/

On a rainy night, in a dark, surreal Asian world that's neither past, present or future, six detectives, along with many innocent bystanders, are gunned down mercilessly in an Asian restaurant. The killers apparently are the Ghouls, evil spirits who come out every five years on Halloween. Living through the slaughter are Detective Harper and Detective Callahan. They decide to go after the killers themselves, recruiting two other detectives to risk their badges with them. Investigating the murders is Detective Spenser who is joined by Special Investigator Rome. Rome has along with him a mysterious sidekick, the See-er, a blind black man who can see into peoples minds and souls. What Harper and Callahan don't know is that they've been set up by another cop, Detective Brannigan; he has made a deal with Akuma, the dictator of this Asian world, to get rid of them...
5/9/08
My wonderful Manager Rachel Rothman is teaming up with another management group to form a new powerhouse management team! Now I got 3 managers! Nice! their contact info is :

Rothman, Patino, Andres Entertainment
4741 Laurel Canyon Blvd. Ste. 100
Valley Village, Ca 91607
rachel@rpaent.com
818-980-8081

4/24/08
New trailer for my new film: REPEAT OFFENDERS: Things To Come.

4/10/08
Booked on CORRADO in the role of "JIMMY KIM" It shoots for 2 days in May. It stars Tom Sizemore and a couple of actors from the SOPRANOS..
4/9/08
It's been awhile so here is what is going on..Just finishing up on WASTELAND's pick up shots and things are going great! HERE'S A NEW ROUGH SNEAK PREVIEW from WASTELAND! More news to come!

3/14/08
I NEED TO ACT!!!!!!!!!Hope to book something big soon!
11/7
First picture from the set of "Repeat Offenders"!


Me, Michelle Lee and Taimak.
11/7
Well working on "Repeat Offenders" now. Training is going good. Will post pictures soon...
9/29

Booked! On "Repeat Offenders" from MOKI entertainment in the lead role of "KATANA" it will be directed by Sergio Guerrero "A Day without a Mexican." Film starts shooting in early Nov.
10/11
To see a sneak peak of my upcoming film "WASTELAND" watch my new demo.
New demo 10/11


9/10
***LOCAL BOYS scene from "ONLY THE BRAVE"***
7/12
*****Another Update! Just got called from Danny Goldman Casting confirming my second commercial booking of the day! So that makes it my third commercial of the year! It's for IT-PROS and that shoots Monday.

Booked my second commercial of the year! It's an AT&T promo for it's new upcoming cable network.
7/2
Wow!!! Just got off the phone with the writer/director of our film for STRANGLEHOLDS TRUE TO JOHN WOO SHORT FILM CONTEST and we are one of 10 finalists! Wow again!!!! Thank you Ray,Steve,Till and Tim and the rest of the cast and crew! GOOD JOB! the official announcement will be made on this Wednesday!
6/27
My film for STRANGLEHOLDS TRUE TO JOHN WOO SHORT FILM CONTEST

Add to My Profile | More Videos
6/14
Just saw that "Duel of Legends" a film I shot last year has a website up and the Release Date:1 October 2007. I play "WOO" the Monk.
6/2

That's a wrap on WASTELAND! Here are some pictures from the set.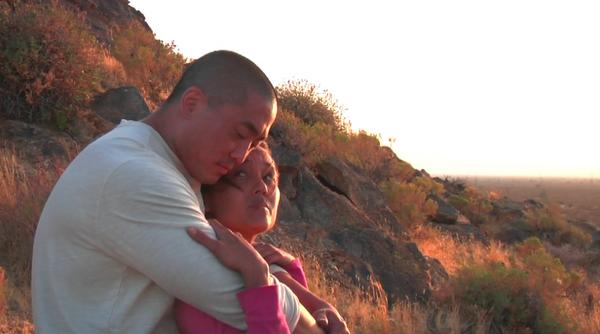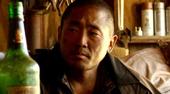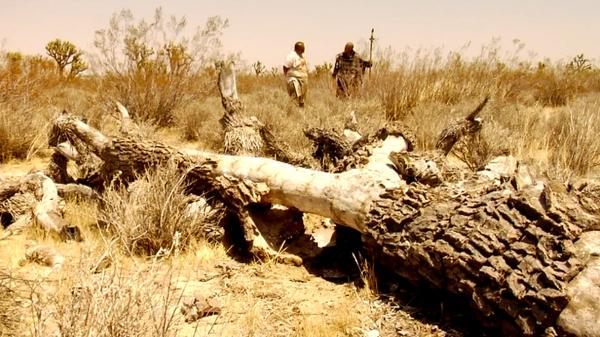 For more stuff on WAstland go to its myspace.
5/21
Booked on "Night Watch" Keanu Reeves's next film. I play a "Korean Bad guy". Shoots July 20-24.
5/9
That's a wrap on "Stiletto" Had a great time and met some good people. Sorry no pictures! So wait for it to come out!
G
5/2


Aloha!
My long time mentor and friend Cary-Hiroyuki Tagawa has offered to do a cameo in my upcoming film WASTELAND. It's my first film as the lead actor. Details are currently being worked out so we can work him into the storyline.This project is going to ROCK! More info to follow asap!
G
4/28
Well we are done with casting for WASTELAND and It was an interesting experience. I feel we got the some good actors and can't wait to start shooting. Our first cast meet and greet will be at the table read on MAY 5.
4/26


4/17


Booked on a Farmers Insurance Commercial shoots this weekend. And that's a big YES!
4/16
Just got word that I'm booked on "STILETTO" with Director/Producer Nick Vallelonga. It will be a supporting role and works couple days in MAY and it's a VQ Productions. WOW that's 3 films shooting in MAY for me!
4/4
Will be working on 2 indie feature films shooting May. Hit the links for more info:
Wasteland: My first leading role in a film!
Fear of Attraction: My second lead role of the year where I play "THE MONK"
3/23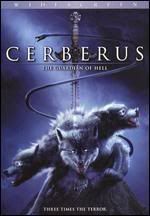 Next US TV Airing of "Cerberus":
Sat. Mar. 24 11:00PM SCIFI channel
3/6
Machine is on the shelves at Blockbuster today Tuesday March 6.
3/1
I'll be on "In Case of Emergency" in a small Co-Star role "PARK" on Mar. 7 at 9:30/8:30c on ABC



"The Good, the Bad and the Mob"
When Harry's son, Dylan, is repeatedly harassed by a school bully, Kelly ignores Harry's passive solution by hiring two goons from the massage parlor to protect Dylan at school. And when Jason finally gets Dr. Joanna to go out with him, he finds himself mortified as all his possessions get repossessed right in front of her.
1/17 New Demo:
1/16, 
Just got the word about Hydra and will be passing on it cause of a scheduling conflict.
1/12 
Got a offered a lead role on this Sci Fi channel movie but,I have a shooting conflict! Shit! Well see and hope everything works out. Will update later.
1/11 
Watch me on ER tonight check your local listings! 
ER A House Divided (New)
10:01 PM, 59 min Thu 01/11/2007 KNBC 4 
Drama/Other TV14, English, Letterbox, 2007 
Luka reacts negatively when he sees Abby giving extra attention to a patient; Meg becomes infuriated when Gates moves out; Pratt is questioned by the police after one of his patients dies; Weaver makes a pivotal decis
****A recent photo and article from the Starbulletin:
12/17 
Just got the new air date on my "ER" episode January 11 2007 (Season 13, Episode 13) "A House Divided" (2007)
12/16 
A teaser trailer is up on YOUTUBE for the short film I just recently shot "Love and Decadence." Written and directed by Joseph Kamiya. Starring Garret T. Sato and Miley Yamamoto. SPRING 2007
12/3 
My stats for the year: 
Booked 5 films but drop out of 2 
Booked 8 Short films but drop out of 3 
Booked 4 TV shows 
Booked 1 Commercial but turn it down due to a shooting conflict 
My goal by the end of the year is 20 bookings so 2 more to go.
11/20 
Well after 12 years of trying to get on ER I finally BOOKED IT! I will be Guest Starring in the role of "Detective Drummond" I start on 11/28 and will be shooting of 6 of the 8 days.
11/10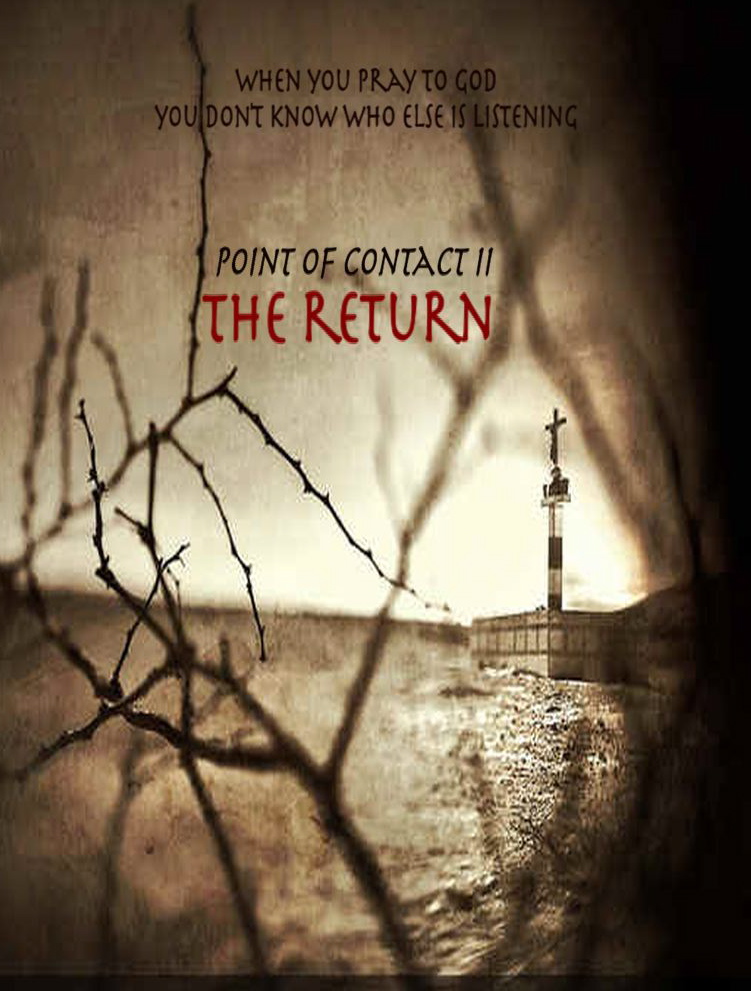 11/3 
Just got word that I will be in the upcoming NBC Diversity showcase.The scene showcase, which will be held in January 2007, will consist of 8-10 scenes written by candidates from our Diversity Initiative for Writers. Scenes will be developed over a 4-6 week period with a writer and director. 
This is a tremendous opportunity to build contacts with up-and-coming directors and writers and to be seen by Los Angeles' top agents, casting directors, and executives from NBC and other major networks and studios.
10/31  
Happy Halloween! Well the AFM will be going on this week so I hope it is a BIG success! Also like to report we are on pre production on the "RETIREMENT CLUB" the cast may include Russell Wong  and Treach. It will be produce by the same people behind "STRONGHOLD". More info to come later.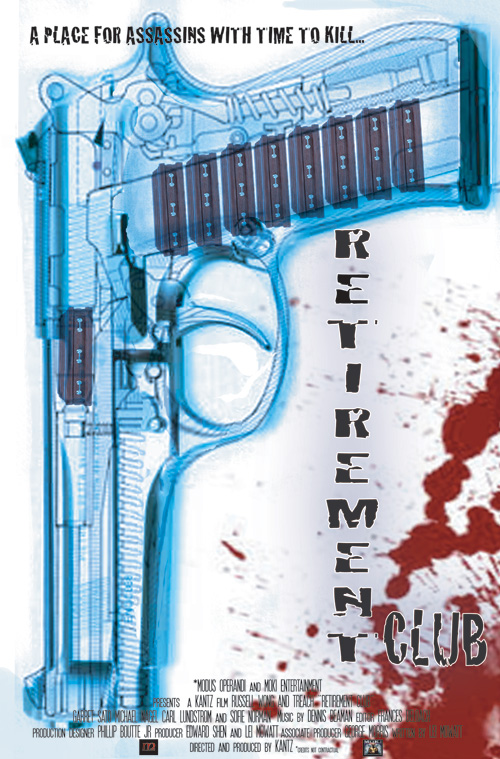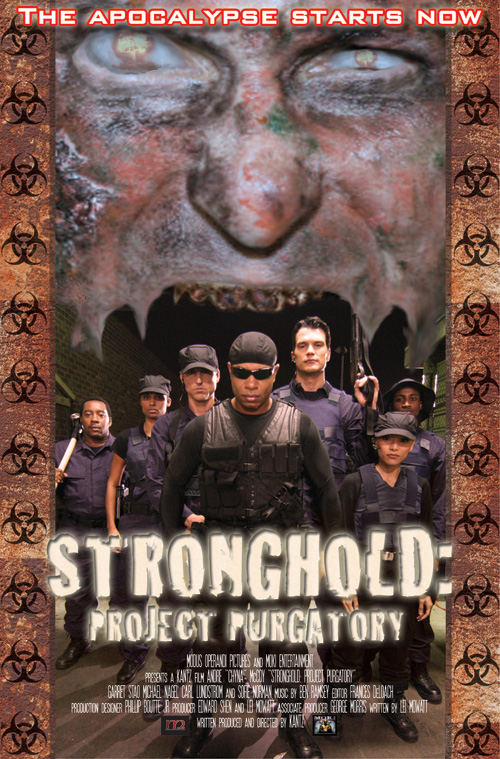 10/11. 
My stats for the year: 
Booked 5 films but drop out of 2 
Booked 7 Short films but drop out of 3 
Booked 3 TV shows 
Booked 1 Commercial but turn it down due to a shooting conflict 
My goal by the end of the year is 20 bookings so 4 more to go. 
G
10/10 
"The Girls Never Came" a short I did earlier this years is done and will be making the festival circuit. Will post more info asap.
10/9
 I just book a Toyota commercial Yeah! But, turn it down cause of a shooting conflict..  :=(
10/4 
Booked on "In Case of Emergency" A new comedy for ABC. My role may reacurr. My first scenes are with Kelly Hu. Will post more info when I get and read the script. Shoots Oct 11,12 & 13.
10/1 
That's a wrap on SHINJI!
9/23 
Got a feature write up on me in Midweek Hawaiiwood which is cool! Check it out:
8/31 
We be working on SHINJI in the lead role of YUDAI YAMAGUCHI with friends Producer Ed Shen and Writer/Director Kantz. It's my 3 collaboration with them. Shoots in Sept.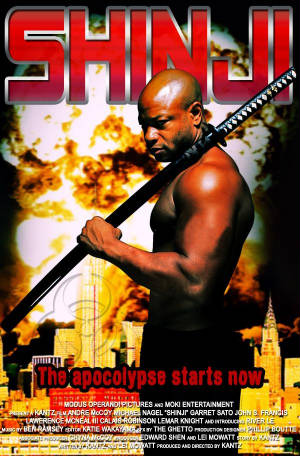 8/24
Booked another film but it fell through. 
For more info go to My journals.
My stats for the year:
Booked  4 films but drop out of 2
Booked  7 Short films but drop out of 3
Booked  2 TV shows
My goal by the end of the year is 20 bookings so 7 more to go.
G
8/19 
I like my hair really short! Also working to put a film called "Tribes of October" into production soon.
8/9 
Just got word the that POINT OF CONTACT 2 will go in to production in early 2007.
8/2
Just booked 24!! But It's for the upcoming DVD only.But hey! now they know who I am. Works on 8/9.
7/22 
Pictures from the set of "DULE OF LEGENDS" are up so go to Photo album.
7/18 
Sorry have not to much time to put things up here But, Here is what going on....Been Shooting DUELS of LEDGEND and It been 12 hour days but, so interesting see all these martial artist doing their thing. Also Bryan Sharp Director has made up a myspace site for the short THE GIRLS NEVER CAME so check it out.I need to go to HONOLULU!!! 
G
7/5 
Hope you all had a great 4th of July! I did not I was sick.
g
6/29 
Just booked "DUELS OF LEGENDS" in the Lead role of "WOO" from DESTINY ENTERTAINMENT PRODUCTIONS. It Stars Cary Hiro-Yuki Tagawa. I Shoots for 7 days in Mid July. COOL!! 
G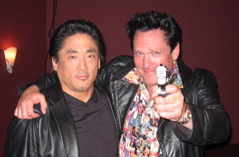 6/27 
Who's the man Michael MADSEN!! Just wrap on the MACHINE pick up shoots and it was so much fun...I sound like a little girl....My scene was with Mr.Madsen who is a quiet but cool guy.Was a honor to work with someone with his talent. Release date will be posted asap. Also up for a few other projects and will shout it out soon.. 
G
6/22
My demos are up go the demo page. 
6/20 
Just got word that we are doing pick up shots on the film MACHINE. Shoots on 6/27.
5/30
The trailer for ACES is up! To be released on October 3, 2006
5/1/06 
Just got poster for the Movie ACES I did last year. Although my name is on the cover, my picture is not .But hey,it's all good.Warner Bros will distributing it(dvd).Premiers I think sometime this summer.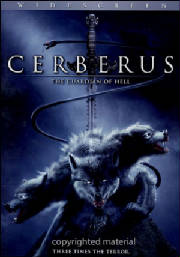 Cerberus the video is out and looks cool!
EXILE A Wlliard Motomura Film.Coming 2007