8/6
It's been awhile...So here is what's going on..It's slow now because of the on going talks with SAG(the actor's union) and the studios to hammer out a new contract. Things are not looking good...So will see...

Been going out on auditions and I feel that I'm due for a booking soon! I'm just going nuts, not to be able to ACT! I guess I have to find a way or something to do in the mean time...
G
5/8/08
Just wrap on CORRADO! It was fun! Also will be shooting a USC film "NO THROUGH WAY" 5/9 in Palmdale. Not much to say...Just keeping busy!
G
4/10/08
Just working and being happy! I just need a girlfriend who won't drive me nuts!
Peace out!
G
3/14/08
It's been awhile and not much to report..Just going to Hawaii on March 18 to 25 for some promo and business stuff..Also getting ready to shoot pick up shots for WASTELAND on 3/31.I hope we can wrap up this film in a couple months..Looks like I'll be crazy busy soon and will update asap...
Aloha!
G
1/20/08
Well 2007 is all "Pau" or finished and it was a very successful year! Thank you to all my people and new friends who help make this possiable!!!

2008 is right around the corner looks to be a even BIGGER year!! YEAH!!

In 2008 There will be many leads in Indie films (I'm booked on 2 films already!) and I'm looking to work on MORE Studio films, commercials and Primetime TV...How about series regular gig?? Hmmmm.... That's sound NICE! REAL NICE!!!! 2008 is going to be CRAZY BUSY!!! I'm looking forward to meeting and working with more talented people and making new friends!!!!! Let's get BUSY!!!
ALOHA!
G
11/12
I'm heading home on 11/28!!!!!!! Can't wait..But, it's not all fun and games, well sort of.. Im shooting a short film "BLOOD COLONY" with Writer/Director Jacob Holcomb. I would love tell you all about the plot but, No can do...I can say it's going to be a fun film...Looking forward to working with Jacob, Jennifer, Joji and Henry and the rest of the cast and crew.. Is my first acting gig in HAWAII and not my last..

Also local buddy of mine Jeff Lam will producing a OBAKE film in the island. I looks to start shooting early next year.. It looks promising that I will work in the film as well..RIGHT JEFF!!!

Currently I'm just shooting all my fight scene in "REPEAT OFFENDERS" must say the action stuff is HARD! But, Taimak and Larnell are making me look good.. Thanks guys!

Time to hit the gym...
G
11/ 7
It's been awhile but, this is what's going on. Currently shooting "Repeat Offenders" and the action training is going good. Word is that Michael Madsen may join the cast.... also got word that my film "Fly Boys" has changed it's title to "Sky Kids". It looks to have a early 2008 opening... As for me I have been blessed to be working with a bunch of talented people and hope to continue this trend...
G
8/11
Aloha all!
It's been awhile so here what's been happin with me. I'm set to shoot 2 more films with Kantz and Kilo and I play a bad ass again they are both cameo roles. I have not read or seen the scripts yet and thats all I know. Also will be shooting a Warner Bros web episodic at the end of this month as a regular. Have not seen or read that either....It's good to know that people are starting to know and respecting me as a GOOD ACTOR!

I'm HOME SICK right now and want go home now...But, might have some big news soon!!! It's crazy busy now in LA LA land......
G
7/21
Just got home at 6 AM. I need to settle down for moment..Keanu Reeves just shot me 3 times in the chest! Well actually I'm shooting a move with him called Night Watchman" or "King's X I guess they have not rested on a title yet...anyway the movie is about...Oh....wait..I can't say cause the script is a secret....Production sends you a script with you name printed on each page so if it is copy they know who leaked it out! I can't say more so wait till the movie comes out.

I also ran into a good friend of mine "Kenny F**KING Choi" who is also working in the film. He is a GOOD ACTOR and blast to work with! Only good times and I must say I REALLY DO LOVE MY JOB!
G

*Also I booked a Web series for Warner Bros as a series regular. It shoots mid August....***Sony Studios and Warner Bros are setting up web sites looking for up and coming talents (Writers, Directors and Actors...etc) to produce web series. Lots of the Executives and Top people will be looking at these episodes.
7/2
Wow!!! Just got off the phone with the writer/director of our film for STRANGLEHOLDS TRUE TO JOHN WOO SHORT FILM CONTEST and we are one of 10 finalists! Wow again!!!! Thank you Ray,Steve,Till and Tim and the rest of the cast and crew! GOOD JOB! the official announcement will be made on this Wednesday!
5/26
That's a wrap on "FEAR OF ATTRACTION"! "Stiletto" wrap party is on Sunday May 27 don't know if I can make that one cause "Wasteland" Shooting on Sunday and Monday. Busy!
G
5/14,
Well I'm about to embark on a 2 week acting journey. I'm shooting WASTELAND and FEAR OF ATTRACTION back to back and maybe a day off somewhere in there. I'm a bit nervous cause it have never been in this situation before, So I'll try to enjoy it. I'll try to update asap and include pictures. Wish me luck!
G
5/9,
Getting ready to shoot Wasteland and pre production is going pretty smooth. Lost 10 pounds for on the advice from the Director and I feel Good! I can't believe all the people who are behind us in the making of this film! This film is going to ROCK!!!!!!
G
4/22
Just got done with WASTELAND's casting session and it was a LONG DAY! We saw lots of actors and it was a learning experience for me as a actor! Callbacks are on 4/25 and we start shooting on MAY 14.

I'm also booked on "STILETTO" In the role of "AKI" with
Director/Producer Nick Vallelonga. It stars BURT REYNOLDS,MICHAEL BIEHN,TOM BERENGGER & KELLY HU. It's a supporting role and works couple days in MAY and it's a VQ Productions. WOW that's now 3 films shooting in MAY!
4/17
O.K. I got my second commercial and WOW!!!! I guest the bald looks works for me and I never been so BUSY! Maybe if I shave everything off, I'll be booking like CRAZY!

Anyway It's for Farmers Insurance and stars Edward James Olmos. It's a weekend shoot (April 21-22) and that means double time! I making my new shopping list as I write this!

G
4/4
Well it's been awhile since I posted something. But, here is what's going on. I'll be starring in 2 indie films "Wasteland" and "Fear of Attraction" filming starts in May. Both films are in preproduction.

I was up for a studio film and a BBC film that was to shoot in Japan and Hawaii but, Have not heard anything. I really wanted to go to Japan cause it's been awhile since I have been there. So I can only hope something changes that.

Again I feel like I'm at the crossroad of this crazy life as an actor! Why could I just wanted a simpler life? Well, I guess I'm CRAZY!!!!!!!!
G
3/9
Well it's that time when an actor has to get a new agent. I hate this but, it's part of being a working actor.So I'll be starting to hit up the bigger agency soon. Also got some promising projects coming up and will post more info soon!
G
3/1
It's been slow for me and driving me nuts! But I'm seeing the light and some cool projects are coming up! Will post more info soon.
G
2/22
It's pilot season and....and....It's pilot season and I'm BORED! I can't belive I have not gone in for PILOT!!!! I'm just going to take what comes my way and not turn down roles anymore for F**king Pilot season. I need to get out of here soon.....Wow! That felt good! Now time to book the next gig.
G
1/31 
Well it's been awhile so the NBC showcase went well with lots of good feedback but, no opportunities yet. It is still early in the pilot season so will see. Currently it's just business as usual reading for film roles and will book something soon. 
G
1/13 

Ok let start off by me saying my first audition of the year and it's for Sci Fi channel movie and I get offered one of the lead roles (5 shooting days) and they are rewriting for me! But, I have a shooting conflict with my NBC showcase on days of Jan 23,24..so I'm waiting to hear back from my manager to see if they can reschedule those days so I can take the role....talk about anxiety ..Well will see and hope everything works out! 

G
1/12

Well just got back from my recent visit to Hawaii.. aka HOME! Had a blast with family and friends also making some new ones as well. Many thanks to Joji Yoshida and his up and coming actors for having me do my thing with them! It was fun and hope to do it again soon. 




Well it's back to the life of a working actor and things are looking bright. Up next is my NBC showcase on Jan 24 and 4 films preproduction for this year. I have a great out look for this year and look forward to it's fruition. Stay tune! 

G
12/3 

Hey there... Been pretty busy time for me and that's GOOD! Just got 2 more scenes for ER and I wrap on 12/6. Also will be shooting at short film with Writer / Director Joseph Kamiya called "LOVE AND DECADENCE" in the role of "Yuhei Kobayashi" and that starts on 12/8 to 12/11. I hope to end this year with one more booking and it's off to Hawaii for some needed R&R. 

G
10/31 
Well it's another month gone but, It was a good one. Now I'm up for a few films and waiting to hear back and looking for a very busy NOV and DEC! I'm planning to fly back to Honolulu at the end of DEC for some R&R so I can ponder the life of an actor. WHY AM I DOING THIS?????? Cause I love it! Laters! 
g
10/14 

Well, shot "In Case of Emergency" on the Sony lot and I must say I had a great time and everyone was top notch! It was nice to hang out with local girl Kelly Hu in between shots but she was too busy learning Korean for a scene. I hope this works out to be the recurring show I was looking to achieve before the year ends. Well now come the time most actors dread is the time to look to book the next gig! So on Monday back to the hustle and bustle of a life of a working actor in Hollywood! 

g
10/9 

Well I finally booked my first COMMERCIAL and it's a for Toyota!! After 14 years in the showbiz!!!! BUT and that's a BIG BUT! I have to turn it down do to a shooting conflict with my shoot on "In Case of Emergency" Talk about being BUM OUT! Oh well...But the good thing is there will be others! : )

G
10/5 
Hi there, O.K. Just booked "In Case Of Emergency" an ABC mid season comedy. It's a co-star with a good chance it will be recurring and that's good! It's my second job will local girl Kelly Hu with the first being on "Martial Law". Most of my scene will be with her so will see. My characters name is "Park" It shoots for 3 days Oct 11-13. I LIKE WORK! JUST KEEP IT COMING BABY! Aloha! G
9/20 
Been shooting SINJI and it's been fun working with good people! I just been lazy to pick up my camera but got a couple more days so I'll post some pics later. The film "Tribes of October" the film I have been helping put together is almost becoming a reality! So will see and I will post more info later (We got some Name talent on board). Also just looking to book my next GIG. I NEED TO ACT!!!!! 
G
9/11 

Got some cool feed back from Buddy Dolan the Writer / Producer of "Point of Contact"

Comments from post production and from several screenings in Orlando: Satoshi (Garret Sato) Far and away (we knew this) the most powerful scene. Gripped everyone, intense. They wanted to see more of you. 




Cool! now I can't wait to get working on POC II.
8/24 
O.K. I was suppose to be on a plane to Bulgaria now to shoot a non union film for the Sci Fi Channel film called THE LOST COLONY opposite ADRIAN PAUL from THE HIGHLANDER series. In this film I was to play the role of MANTEO - early 30s to 40s. Native American Emissary to the colonists. Good-natured, wants to help the colonists survive. So I'm off to the audition and arrive on time to the offices of the production company in Encino. As I enter I see one other actor there and he is escorted in to one of office room to read for the producers. Only then it hits me and I'm thinking "What am I doing here? I am not Native American! Is this is going to piss a lot of people off?" Not long after that the other actor come walking out and offers me a friendly "Good Luck" Now its my turn.. 
The follow is a condense version on what happen next. This interview took place on Monday 8/21 at 11 AM. 
Me: Me as an Native American? I replied at the casting session.
Them: Well put some make up on your face and hide the fact your not Native American.
(So I'm thinking well maybe this might work and the audition went on and I felt good about it.) 
Them: Great job! Are you ready to leave on Thursday 8/24? 
Me: I think I can do it if the is money O.K. 
Them: I'll call you later today. 
7 PM later that day with no calls. So I figure let it go and look forward in kicking some ass in my next audition. 
Fast forward to Wednesday 8/23 at 11:45 AM. I get a call from THEM.
Them: Hi Garret. I am on a time constrain and need to book your flight by 12 PM and we like to offer you the role of MANTEO. 
Me: Hold on a minute! I thought you were going to let me know on Monday. We did not even discuss my deal! So what is my fee and what class is my flight out? Am I going to share my hotel room with some one else? How long am I going to be there? 
Them: $1000 a week for 2 weeks and also $125 more for each extra day if needed. also a $25 day per diem. Your flight will be in coach and you will get your own room. But I need to book your flight NOW! 
(It was a good thing I planned earlier of what I would ask for just in case this job was offered to me!) 
Me: Is the fee negotiable? 
Them: No. 
Me: I can't do it on that kind of money.. 
Them: What do you want? 
Me: Well (I'm feeling good about this!) I want at least $6000 for the whole job , a $40 per diem and I want to fly business class. If I can get this I'll be a happy camper! ( Just some facts to explain why I asked for what I asked. This is a non union film so there is no residuals or anything on the back end, nothing after you shoot the film!) 
Them: I'll ask and call you back. 
Me: Cool... 
Time is passing and I have to make some arrangement if I'm going to do this. I call them back 3 TIMES! and I get "We will call you later". It's 7 PM and I'm thinking I guess they book the other guy who was at the audition with me. The funny thing about it is THE OTHER GUY WAS NATIVE AMERICAN!!! I hope he has the mind to ask for more money! Cause if he did not he will be making only $168 working up to 10 to 12 hours a day ! What is the wheather is going to be like? Are the locations going to be in a forest? Are they going to be shooting at day or night? etc.... And to top it off a 16 HOUR FLIGHT IN COACH!!!!! F*-K THAT! 
G
8/19 

Well it's been awhile so here is the happenings. Been going out an auditions and not booking all of them. I always have this belief that I'm booking this job! But when it doesn't happen I'm like what the F**K?!?! I know I won't book everything I go in for but, what the f**k? Well got another audition and TIME TO BOOK!! So that's a F**K YEAH!!!!

G 
8/9 

Press release of:

Point of Contact II: the Arrival (2007) 

Release Date: October 2007 

Studio: Armada Entertainment 

Distributor: Echelon Entertainment (worldwide) 

Release: Limited USA, Europe 11-2007 

Director: 

Screenwriters: Warren Fast & Julius Melendez 

Produced By: Buddy Dolan, Julius Melendez, and Bethany Hanks 




Starring: Buddy Dolan, Julia Denton, Mikki Padilla, Nikki Knight, Garret T. Sato

 

Genre: Supernatural, Drama, Thriller 

MPAA Rating: 

Official Website: www.armadaent.com 

DVD: Nov 2007 

Plot Summary: Jake is having uncontrollable, demonic nightmares. There are dark forces reaching out to him and he's unable to comprehend their motives. Through Andrea, they realize that the spirits are from the prison where his friend Derrick was killed so may years ago, and now these same spirits are after Jake. Jake and Andrea return to the abandoned prison where Jake's accident occurred over 20 years ago to face these spirits, and are thrust into the middle of a supernatural nightmare.
8/4 
Hope all is well out there! Shooting 24 this Wednesday is for the prequel from the end of last season and will only be seen on the dvd. I play a chinese interrogator WU SHIN and I speak Mandarin. So been rehearsing and memorizing it phonetically. So to all the Mandarin speaking people SORRY I'm about to butcher your language! It's been picking up recently and I'll be booking a ton of stuff this season so stay tune! 
G
7/22 

Hey there....Just got off my ass and shot some pictures from the set of "DUEL OF LEGENDS" I'm having the time of my life! Just to give you an idea I met Jiu-jitsu Great Rigan Machado! He is such a humble man and he has some great stories tell. Also got to meet another Aiea High School grad and martial artist Eric Laciste he reminds alot me of BRUCE LEE! Cary Tagawa is also the other local connection and is also a producer of the film. Just 1 more day then it's back looking to for the next booking..

G
6/29 

WOW! Things are pick up for me! Just booked "Duels of Legends" in the lead role of "WOO" I play a monk so, that means OFF WITH THE HAIR!!! I shoot for 7 days and it is my second film with Cary Tagawa.BUSY!!! 

G
6/26 
Just got DVD covers from the director from ACES. Release dates: ACES: October 3rd. Aces will have a billboard in VEGAS! (via Aces.com). 
Also reflecting on what kind of year I'm having, booked 8 indie projects ( 5 shorts and 3 features) but turn down 3 due to some kind of conflicts. Also I had opening billings on 5 of my last features debuts. I am not even done yet..also got 2 features I'm developing, a lead and co lead on another and what ever comes up...
G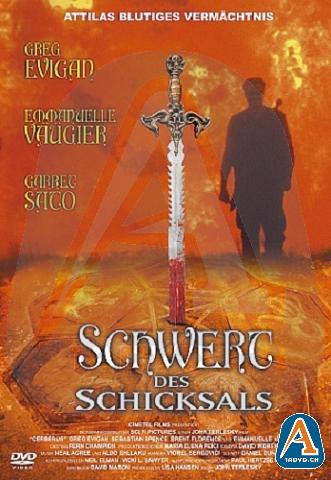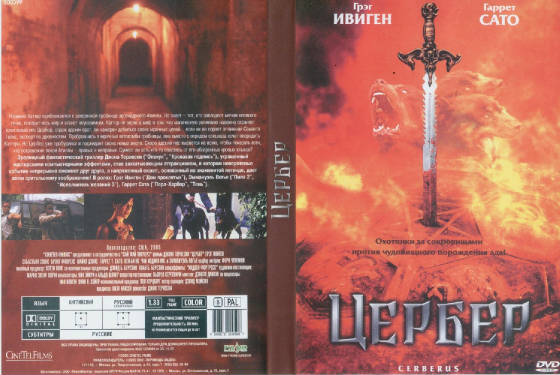 6/22 

This is weird.Here is the DVD covers for Cerberus in German & Russian. I like the fact that they promoted the film with me as one of the leads! How cool is that! But, I still had to buy the DVD!  I can't get no justice here.. 

G
6/21

Well got word that we are doing a pick up shots for the film MACHINE. I shot that film a few years back but, a distributor is interested and is willing to distribute it, if they can get a name actor in it. Well Michael Madsen is the name and I get to shoot my scene with him!!! He is one of my favorite actors! So that is so cool!!!!!! AND WE GET PAID!!!!! 




Also just booked another film but, drop out due to communication problems. That's life! But everything turn out to be cool and I hope them the best... 




I'm still waiting to hear back on some other projects in which I feel I will book.Till then....

G
6/16
Well It's been a good year so far with 6 films in the can and more to come. Currently I'm up for a few projects and will post more info later.I also booked a film but, I'm having a tuff time communicating with director (He is not returning my emails and I don't even have his digits!) I planning on dropping out on this film! I was hoping to go to Honolulu, but this pop up..so will see.. 
G
6/2 

Goji Juice? Well been taking this stuff for couple weeks and been feeling pretty good (Clear head,more energy,more horny!!! more stronger ..etc..) The thing is I don't like to recommend anything! So if you are looking to feel better just try the stuff..Also just been auditioning for lots of Indie films.Might not have time to get back to Honolulu for July 4th : (
5/30 
Just got the word on ACE$. To be released on October 3, 2006.
5/25
That's a wrap on "BONITA BEACH BOB"!!!!!! I need work!!!!!!!! 
G
5/22 Part II 

Wow!! Just as I finished ranting and in ten minutes the director of "BONITA BEACH BEACH BOB" a film I audition about a month ago called to see if I was still interested in the role I read for! JEROME is the role I play and shoots for one day May 25th. So what the F**K? GOJI MAN IS ON THE LOOSE!!

G 

*P.S. I'm still RANTING!!!!!!!
5/22 

Well....I"m bored again and it's seems when I'm in need of acting job I start getting BORED!!! Well here is what is going on. Been auditioning for alot of short films some of them have promise and some of them.....Well just say it's something to do. June is coming around and it well be a good month for me and hopefully for my fellow actor friends as well..I'm planning to fly back to Honolulu for the 4th of July parties and looking to just hang out for awhile.LA is driving me NUTS!! I'm also planning to do the Goji Jucie thing since it seem's to be the next big health drink! And It will help pay some bill too.So if you need some Goji juicie I'm the man.THE GOJI MAN!!!! More info will follow later. I NEED TO ACT!!! 

G
5/16 
Well that's a wrap on shooting "The Girls Never Came"! It was a fun shoot...My first comedy, so well see how funny I look. Also "ACES" has it's trailer up and looks good.I think I look fat and I feel it's not my best work, But I did the best I could at that time. To view the trailer click on the mini poster from the film. Right now movie season is in full swing now and I hope to book some nice roles..I feel good about this season and will share the good new when someone or anybody tells me about some good news ; ) Well summer is here and ..and ...and...summer is here. I guess I have to much time on my hand right now so I have to get busy. Calling all casting directors... Calling all casting directors...Book me Please!! Book me Please!!! Oh no ! My food is burning! got to go now... Laters! 
G
4/30/06 
Just booked a supporting role on "THE GIRLS NEVER CAME" In the role of CLARK from SHRIVER-SHARP PRODUCTIONS. Shoots May 11th - 14th. Cool !! now I can act again..Still hoping to hear some good news on couple films I read for recently. 
G
4/20/06
I NEED WORK !!!!!!!!!!!!! 
G
4/13 
Well Been making the audition rounds and read for some big films but have not heard anything yet,So I hope I'm still in the running for them. Also been reading for lots of indie films too..It's busy here in LA and hope I will start booking some big roles soon.I NEED TO ACT!!!!
 G
3/22 
Well things are going pretty good now just working on odd jobs, so I can take the time to work on non paying films.I'm shooting Raven Mad this weekend and looks to be a long hours! Also been auditioning here and there for some T.V. stuff and hope to book one of them too. Got to go now.. 
G
3/10/06 
Hey just booked and shot my scene on the film POINT OF CONTACT.It was a small role but it was fun and the people were all cool.I played a old guru so they packed on the make up! I did not have my camera on me so no pics.The work seems to be flowing in right now so I am knocking on wood and hope to keep busy!
G
2/28/06
Well just got another short film and it's called RAVEN MAD.I play the lead role of JAY who is a protective father of a young girl trying to become a Mexican masked wrestler against her parent's wishes. WOW me a father?!?!? Anyway it is a good role. It shoots on the last couple weeks of March.It seems like I am on a roll here, so hope it grows into bigger roles in higher profile TV/film projects.
G
2/23/06
Well the dry spell is over!! Just booked PHOTO PLAY a short film from writer/Director Kate Hackett.The story is about an obsessive fan who meets up under unusual circumstances with the Hollywood movie star whom he idealizes, only to learn that she is much different than he imagined. It is a period piece, set in Los Angeles in 1917. I play the lead role of "DETECTIVE YEE" a Chinese American man, He is the lead officer in charge of the investigation. He is authoritative and decisive, but grudgingly respectful towards the Hollywood powers-that-be. It shoot in mid March. Hope to keep the bookings coming!!!!
G
2/11/06
Well thought I should update and there is not a whole lot going on...I'm just auditioning and waiting for the call from my reps telling me I just booked! I need money like right now!!! Maybe I should get a job.....Let's see what are my job skills..NONE! O.K. What do I know? Well I know Acting and bodybuilding...Well I guest I can be a Governor!!!...Hmmmm...
g
1/18/06
WOW! 2005 was a good year! I'm looking for 2006 to BETTER! I just got back from Hawaii and I'm well rested and now I got to get back in to the flow of things. I got new headshots posted and they are, I must say really good! My buddy Brad Goda shot them for me while I was in Hawaii. He is a top photoman! Got to go now will update soon!
G
12/20/05
Well it is so quiet now and everyone I know is heading out LA. I'm leaving to Hawaii after X-Mas.Well this month was interesting. I read for 2 leads in studio and Indie film. Got a callback for the indie film so we will see. Both films shoot in early FEB.I NEED WORK!!! What to do now??
G
11/28/06
O.k. Here is the deal recently...I"M SO BORED!!!!!!! Now I got that out of my system,I need acting work NOW!!!!!! O.K. now I got that out...I"m just hanging out, working out and drinking. I'm going home to Hawaii to get out of this crazy place and hope to book some gigs out there.Oh well..guest I'll watch other actors working on TV!
G
11/1/05
Well CERBERUS Premiered this past Saturday to some not bad reviews and I must say I was pretty happy with it.I saw an earlier version of it and thought it was ok. They added a scene were Greg (Cutter) and I (Sung) were standing on the side of the hill and I was rambling about the fall of Rome.Some back story to that scene is I was having an allergy attack cause of all the dust and pollen around that farm and on top of that there was a funeral going on while we were shooting with a bell banging away driving everyone CRAZY! But it's all good!!! Anyway my friend Writer/Director Willard Motomura is developing a film project for me and that will shoot about the middle of next year.Things are pick up for me now and I'm very grateful for it and all the support I'm getting from family and friends. BUT THAT DOE'S NOT MEAN I'M RAKING IN THE CASH YET! Oh well, I guest being broke keeps you on your toes. Anyone who like to donate to my beer fund just email me and I'll send you my addy....CASH ONLY!!
G
10/24/05
Well just got a new commercial agent! It's the Ellis Talent Group and the agent is Tony Hannagan.Time to make some commercial cash!!!!!
10/12/05
Well shot one day on UFABULOUS and lot's of kids mean lot's of noise!!! Also just got the go on URGENCY with fellow friend Writer/Director Kantz of Modus Operandi Pictures. It's a thriller with lot's of twists and turns.My role is that of a Corporate mogul YUDI YAMAGUCHI.It shoots in the Grand Turks in late November. I NEED MORE WORK!!!!!!!!!!
G
9/29/05
Hello there.... Sci Fi channel has "Cerberus" website up and it looks cool!!! They used my picture from my website without asking! but hey it's cool...Also booked a co-star role on Nickelodeon's "Unfabulous". It works 2 days and my scenes are with Emma Roberts who is the niece of Julia Roberts. Still have not booked the big role yet, but I know it will happen soon!
G
9/16/05
The world of a unemployed actor is BORING!!!!!! It's been weeks since my last of anything and I'm going nuts!!!! Been doing all the right things and nothing!!!!! It is weird every time I get in to this (WHY AM I DOING THIS?!?!) frame of mind something nice happens...Oh well will see....
G
8/27/05
YEAH BABY!!! Got my first press release for Cerberus!
Cerberus (Premieres Oct. 29)
Art historian Samantha Gaines (Emmanuelle Vaugier, Mindstorm, Wishmaster 3: Beyond the Gates of Hell) is shanghaied into the search for the fabled Sword of Mars, a weapon of such infernal might that its possessor is said to be invincible. But even for those who know how to find the hidden blade, it isn't free for the taking: It's guarded by the Cerberus, a three-headed hellhound. And the Cerberus doesn't defend only the sword - it also stands sentry before a portal to Hell itself. Sebastian Spence (star of the SCI FI original series First Wave), Greg Evigan (TV's TekWar) and Garret Sato (The Shadow, The Mask, Pearl Harbor) also star.

8/25/05
Well it's a wrap on ACE$.The shoot when well and had a great time! The first screening will be around November. The website is up so check it out!
G
8/13/05
Howzit! Well just wrap on "All In" on 8/7/05 and it was shot at the Hollywood Park Casino.It was long but I had a lot of fun! Everyone was very nice and Dominique Swain was very sweet to all of us. Director Nick Vallelonga was running the shoot smooth and easy and it also helped that there was lots of good looking wahines wearing short pants! I'm done shooting Ace$. Will update that shoot later.
Garret
7/20/05
NEW HEADSHOTS!!!!!!
Just hit the headshot link......
7/7/05
Just Booked my second film! ACES In the Lead role of "FANG CHOW" A Daniel Zirilli Film. From Pop/Art Film Factory Productions.It shoots in L.A. around mid August.It's a pretty cool role with alot on hot girls!!!!! Anyway it is hot here in L.A. and I'm trying to get something in July.I'm lazy right now so I'm out of here!
G

More info on ACE$ Writer/Director Daniel Zirilli.
6/25/05
Well the drought is over!!!!! Just booked "ALL IN" It's a film about poker and I have no clue how to play it. I play an "ASIAN POKER PLAYER" (I hope they come up with a name!). It shoots in Los Angeles & my days are August 6 & 7.
6/11/05
Hey there! Not much going on now. It is slow now so I'm just working out alot more. Just did "The Bold and the Beautiful" again recently it was one scene nothing to write home about.I NEED TO ACT!!!!!!! Wish this part of the year is over SOON! Got to get a beer now and will update soon!
G
5/21/05
WOW! I didn't realized I have not made an entry for awhile. Sorry! Well what's going on is I have been auditioning for movie roles and waiting to to see if I'm the one for them. Will see.....Thing's are crazy and it's off and on now days. It's getting hot here in L.A. and I think I'm in a need for a vacation soon! Anyway I'm just working to develop a few projects for myself with my man Will Motomura (Writer/Director of STRANDED).I need to act soon! I will update soon again.
2/24/05
Aloha! Here is what's going on. Well pilot season is in full swing now but I have yet to audition for one yet!!!! On the film front we just had a table read for DEAD RECKONING and is to start shooting in late April.BOHEMIAN SUNSET is set to shoot the end of March. So until I shoot these films I don't get paid!!!!!!! So now I'm just looking for some T.V. Work. News for ONLY THE BRAVE is Lane is just finishing up on the music. Time to get a beer now..
G
1/18/05
Well , The screening of "OTB" went great! Lots of family and friends came out to support the film and me. Got some good local news coverage and met some new friends and I kind of felt like a celebrity! More post production work needs to be done on "OTB,CERBERUS & FLYBOYS" WOW! that's 3 upcoming films !! Anyway now is the time to book my next project, a Big studio film or a couple pilots would be great! Will see..
G
1/1/05
HAPPY NEW YEARS!!!!!!!!
WOW!!.....2004 was a good year ! Booked 4 movies roles in which 2 of them will shoot in mid January and mid February etc...Looking to breakout this year and to be known as a respected actor in this Hollywood land. Just can't wait when things start to pick up.. Also I will be in Honolulu on January 8th for the benefit screening for "Only the Brave" It will be at Blasdale Concert Hall at 1:00 pm. Hope all my friend and family can make it !! I will post some pictures of that event later..
G
12/22/04
Aloha! Happy holidays! Just had the screening of "ONLY THE BRAVE" this past Sunday and the event went great! I was nice to see the people honoring the veterans and them enjoying the film. Got good feedback from them as well. Might be in Hawaii for the screening of "ONLY THE BRAVE" if Lane Nishikawa can hook up some of the cast with airfares so we will see...Merry X-mas and Happy New Years to all!!!!
G

12/6/04
O.K. It's been a while since the last update! So here is what's been happening. On "Dead Reconking" I shot my scenes in early Nov. and the shoot went great! Few days later I find out the lead actor was let go....So production with the help from me are trying to land my friend martial art great "Mark Dacascos" for the lead role. It seem we might land him....But we will see. As for me just looking to land one last role before the years out. I might head out to Hawaii in January for the "Only the Brave" screening there. O.K. my hand hurts so laters...
G
10/28/04
It's been getting somewhat busy for me. Went to the screening of "Stranded" at the San Diego Asian American Film Festival and it was blown up 35mm format and WOW! IT LOOKED GREAT! Also finishing up on some ADR(Sound work) on "Flyboys" & "Only the Brave". We just had a table read on "Dead Reckoning" with the whole cast and it went well. Filming will beging shooting on Nov.8 in L.A.
G
10/21/04
Just Booked "DEAD RECKONING" In the role of "JONATHAN LAM" It's another Asian Bad guy role but I'll take it! I play a father who's daughter is kidnap and hire's a rescue team lead by "Cruz Mercado" a who is played by martial artist "Ernie Reyes jr" and then all the fun starts! It begins shooting on NOV 8th. in LA.
Garret

9/25/04
Just added a new "Quotes" page to the site, so check it out!
G
9/21/04
Hope all is well! Nothing to report now :( But looking forward to going back to Hawaii for one of my best friends big wedding day! I know you want to know when I'm getting married!?!!!?! Well.....Maybe the next update I'll know more!
G
8/6/04
Well my friend writer/director Willard Motomura has been making the festival rounds with "Stranded" and here are the current festival locations & dates :

9/1/04 - 9/5/04
Channel Islands Indie Film Festival
Presented by the Downtown Oxnard Partnership
Location and Screening Time To Be Announced
For more info, please visit: http://www.channelislandsfilmfestival.com/


9/15/04 - 9/19/04
Oakland International Film Festival
Presented by the Oakland Film Society
Location and Screening Time To Be Announced
For more info, please visit: http://www.oaklandfilmsociety.org/

10/21/04 - 10/24/04
San Diego Asian Film Festival
Presented by the San Diego Asian Film Foundation
Location and Screening Time To Be Announced
For more info, please visit:
http://www.sdaff.org/festival/films.html

*Also I will doing pick up shots and ADR (rerecord some of my dialog) for "Only the Brave" and that shoots on 8/8/04.
Aloha!
G
8/4/04
Well just got back from Romania filming "Cerberus". It is a 16 hour flight to and from the US to Romania, But I had a great time! Thanks to all the crew and cast and to John Terlsky (Director) for all their support and patient! Romania I must say was almost stepping in a time warp. It's like a border line third world country were some places are more develop than others. I stayed at the Hilton Hotel located in Bucharest. The shoot days were long and hot! Much like the weather in Hawaii. I shot for 3 days. My role was that of a renegade General from North Korean by the name of "Sung"( I think that is the third time I played a charter by that name) who was looking to take over the world by gaining access to the sword of "Attila" but I gets screwed when the person I hired decided to keep the sword him self, so in the process of a showdown with him I get cut my head chop off. I can tell you more but wait till it comes out! I think It will air on the Sci Fi channel either by the end of this year or the beginning of next year. I could not get an air date. Photos will follow soon. Sorry so brief but I am lazy right now.
G
7/23/04
Just got booked on the film "CERBERUS" in the lead role of "Sung" for the Sci Fi Channel! It's another Asian bad guy role, But work is work! My shoot day's are from 7/26/04 to 8/2/04 in Bucharest,Romania! The only actor that I heard of is Greg Evigan from "BJ and the Bear" TV Series. Well that's all for now!
G
7/12/04
Just signed with a new manager Rachel Rothman. She is a former Agent with ACME Talent Agency.Time to rock & roll!!!
G
6/4/04
Wow!! Thats all I can say about the experience I had while shooting "Only the Brave"! Wish it could go on longer but everything must come to an end. We shot our Forrest scene at a park located some where in Monterey park and all the town scenes in the back lot of Universal Studios. The shoot lasted for 3 weeks and was written and directed by Lane Nishikawa who also was the lead actor.The film also had Mark Dacascos,Michael Sun Lee, Garret T.Sato, Jason Scott Lee, Ken Choi,Yuji Okumoto,Pat Morita and Tamlyn Tomita. Lane is hoping for a fall release. Can't wait to see it!
Garret
5/11/04
Shooting begins today on "Only The Brave". Met and rehearsed with the cast of guys who will comprise both of the 442 regiment and the 100th battalion. My first day of shooting will be May 13th. Looking forward to it!
Garret
5/1/04
Just picked up the shooting script for "Only the Brave"and I will be playing the role of: Richard "Hilo" Imamura. I'm on contract for 3 weeks. We will be shooting some scenes in the Universal Studios backlot and some of the local mountains in the L.A. area. I'm really looking forward to this shoot!
Aloha!
Garret
3/25/04
Well sorry it took so long to update this site! I just got back from Hawaii again! To get work on the 4 pilots that are shooting there. First the bad news! I was told I had booked a role on the show "Hawaii" a cop drama and I was elated ! But it never came through!!! Oh well I guest thats life. Now the good stuff. I met a wonderful Casting Director by the name of Jerold Franks. He is a long time casting director of films and TV, and is highly respected in business. I've been in the biz for 13 years and had never meet a casting director so generous! He brought me in to read for another pilot "Lost" which has a 6 episode commitment from ABC, and is written by J.J Abrams who I think is a great writer (He created "Alias" and wrote "Armageddon" ..etc...) anyway he was impressed with my reading for the role of "the pilot" he was going to do what he could to get me that role. And then......He was told it was specifically written for a white guy....So that's how the story goes.....I did not land that role but was offered a another role in upcoming episode ! So thats cool !!! It won't shoot for a month or so. Jerold was also offered to casting job on the FOX new series "North Shore" which now has a 12 episode commitment and said hell try to hook my up with that show too! I know this all sound like good news but in Hollywood I'll believe it when I have the contract! But all in all Jerold Franks is truly a wonderfully human being! For more info on him there will be a link to his credit at the end of this update. Also other news is I signed my deal memo for the film "Only the Brave" and the will start shooting in the beginning of May in L.A. Lane Nishikawa has offered me the role of "Corporal Imamura" who's a local boy from Hilo, and that means 3 weeks of work for me so no more pan handling for me for a while! I don't think it would be wise to give out the story line but if you are familiar with the 442 regiment from Hawaii you'll get the idea. Anyway I was told couple of my scenes will be with local boys Jason Scott Lee and Martial Artist Mark Dacascos. So I think that is by far to longest update I have inputted to this site so far and my hand hurts! But for now That's all folks!

G.
1/28/04
Happy Late New Years!
What's going on ? Well I just got back from Hawaii and had a great time with family and friends, drank a lot, shop a lot! (Stacie forced me!) and finally saw "The Last Samurai" I like too!!(Would of like it more if I was in it) any ways it's Pilot season in H-wood and I'm hoping to book a series.I'm also waiting on the production on "Only the Brave" to start up. Also going back to Hawaii again to follow up on some TV work there.Well I guest that's all for now!
Aloha!
Garret
9/19/03
Well just shot "Alias"! Jennifer Garner was nice as was everyone else on the set.But I must say it was my most nerve racking experience on the set to date!! I blew my lines in a couple takes and froze in one, But everyone was cool about it, except the extras cause they wanted to go home! Anyway time to booked the next gig! Sorry no pictures for this one .
9/11/03
Just booked a co-starring role on "Alias" in the role of "Pit boss" It's a Yakuza role, But the cool thing is Jennifer Garner is in both scenes with me!!! It shoots Sept 17th.

8/21/03
I can confirm that I am booked the film "Only the Brave" from playwright/screenwriter and director Lane Nishikawa. It's a film on the 442nd and will be my second film on them. I can only hope I do them justice. Here's a article from nikkeiwest.com.

Full Length Feature on 100th/442nd Announced!


SAN FRANCISCO-The National Japanese American Historical Society in San Francisco and Lane Nishikawa announced a new film, "Only the Brave", to be produced this year. Nishikawa, writer/director of two previous short films about Nisei war veterans, "When We Were Warriors" and "Forgotten Valor", is helming his most ambitious project to date. "Only the Brave" will be the first dramatic feature-length motion picture about the 100th Battalion/442nd Regimental Combat Team since "Go For Broke" was released in 1951. NJAHS and Nishikawa received two grant awards from the California Civil Liberties Public Education Program in 2002 and 2003 to go toward the films production and its distribution. To raise additional monies, they have incorporated a unique opportunity for donors to be highlighted in a special tribute at the end of the film. This "Valor Roll" will be dedicated to family members, their veterans and all who contribute to the project. Rosalyn Tonai, executive director of NJAHS, stated, "The response has been terrific, but we still need to raise more funds to reach our goal." Mission From Buddha Productions has been negotiating with Universal Studios for the film's production services, which include the use of production and post-production facilities and back-lot stages. Nishikawa said this offer is a tremendous opportunity that will greatly enhance the pictures production values and reach a global audience. "We are losing our Nisei veterans day by day," said Nishikawa, who had four uncles who served during World War II. "I want to give those veterans who are still with us a chance to walk into theaters and see their story on the screen. If it were not for them, we Asian Americans wouldnt enjoy the same opportunities we have today." "Too many Americans don't know that the 100th/442nd RCT received the highest-decorated military unit in U.S. history. `Only the Brave will bring a part of their experience to life." The film follows a platoon of the 442nd as they undertake one of their bloodiest missions: rescuing the 1st Battalion, 141st Regiment of Texas, known as "The Lost Battalion," which was cut off by the Germans in France. At the end of four days of fierce combat, the 442nd reached the trapped Texans, suffering more than 800 casualties (dead and wounded) to save 211. The movie will also show the loved ones left behind by the Nisei soldiers. "NJAHS and Mission From Buddha Productions ask for your help in preserving this important part of .the Japanese American legacy for generations to come," said a NJAHS spokesperson. All donations are fully tax-deductible. Those who would like to make a donation should contact Tonai at NJAHS, 1684 Post St., San Francisco 94115-3604. For further information, call (415) 921-5007.
6/4/03
Went to the World Premier of "Machine" Its my first movie opening credit (Your name at the beginning of the film) The screening went well and my scenes came out pretty good I must say. It was weird when people came up to me after to congratulate me on a job well done.I kind of felt like a real ACTOR!!!! Anyway met a lot of nice people at the after party and I can't wait wait for my next screening! For pictures of the screening go to Photo Album. Garret

4/14/03
Just shot "Lethal" today and it rained all day!! Basically it was a long day and I was killed off early in the film.Also just finished shooting "Stranded" and it was great time for me! Thank's to the crew for all the hard work! It was also a lot of fun working with a director who understands me! I think Willard Motomura will go on to be a successful director in the near future and I hope to work with him on his futures films! Thanks again! Willard! if you ever read this! Much Mahalos! Garret

4/5/03
Just shot the first 2 day on "Stranded" with 2 more days to go at Angeles National Forest. It was fun except for the early call times(6:30AM) and the very cold weather. Everyone is getting along very well and the food is good too! Not a whole lot to say but will upated when Im done next week! Aloha!

3/24/03
Aloha! Just booked the film "LETHAL" From Silverline Pictures in the role of: "Mr. Hong" .Yes its another Asian bad guy role. I dont mind doing them as of yet! (They paid the bills!) Lorenzo Lamas is in this film. It shoots on 4/14/03. Will update then!

3/3/03
Currently working on pre production in the short film "STRANDED" in the lead role of "Richard" with writer/ director friend Willard Motomura.

2/26/03
Shot another under 5 on "The Bold & The Beautiful" today.It was the same role as before as the "Orderly". Who knows it might be a recurring job. But its not the big break out role!

11/20/02
I've Just Completed Principal Photography on : "FLY BOYS" with Stephen Baldwin from "Up In The Air Productions".It was shot in St. George Utah. I've never been in Utah before but it was a very quiet and very clean place to be. Everyone I encounter there was very nice and friendly. We started shooting from 8:30am to 4:30pm. Me and my boy's got to kick the crap out Stephen Baldwin. Stephen was a very helpful & friendly guy. The shoot was long but was fun! For picture's from the set click on photo album.That's all for now and hope to update soon!

10/22/02
Hey There! Just want to let everyone know just booked my third inde film of the year called "MACHINE" from "Highwire Films" in the role of "CHO" and yes it's another Asian bad guy role ! I guess that's going to be my niche till I book a big one ! It shoots on Nov 3-14 In L.A. Hope all is well ! Aloha ! Garret

9/23/02
Aloha! Got some new stuff here! Just Booked a Independent film "FLYBOYS" from "UP IN THE AIR PRODUCTIONS" that shoots in Utah in late October and get this, the name character is "SATO" ! Also got a under 5 (5 lines or less) on "The Bold and the Beautiful" that shoots on Friday (Sept 27).So that is all for now ! Will update soon!

4/18/02
Just booked the lead role of "Mike" in the USC film"SCAM". Also Booked on the Independent film "A Fight For Glory" That will shoot in May.

12/6/01
Just completed my 4th & 5th films of the year ! 2 USC Films: "Clothes Make the Man" and "Super Friends" ! Looking forward to great and busy year in 2002 !

10/18/01
Just signed with a new theatrical agency: The Cubertson Group

10/12/01
Just shot my 3rd USC film of the year "L1054" in the lead role of "FRED"

See me in the Blockbuster film "Pearl Harbor" in the role of the"Japanese Soldier"! ALSO SEE REVIEW PAGE !